CDFW Announces Duck Stamp Art Winner
The following is courtesy of the California Department of Fish and Wildlife:
A painting by Diane Ford of Bethesda, Md. has been chosen as the winner of the 2021 California Duck Stamp Art Contest. The painting, which depicts a pair of gadwalls, will be the official design for the 2021-2022 stamp.
The judges praised the realism of the painting, especially noting the anatomical accuracy of the birds' head and bill. They appreciated that the features were not exaggerated yet still included fine detail, particularly in the texture and muted color of the feathers. The judges also appreciated how the subtle coloring extended beyond the birds into the background, with the addition of flawed, broken reeds evoking a mid-December mood, exactly as Ford envisioned.
An avid bird watcher and amateur naturalist since her early teens, Ford's favorite time for wildlife viewing is in the winter when the waterfowl migrate south. "Last winter," she said, "I found a mixed flock of waterfowl on a local lake that included gadwalls. I waited for hours sitting very still watching with a spotting scope the birds preening, swimming, feeding and sleeping." Finally, in the late afternoon light, she saw a drake and hen sitting together on the shore and knew she had found her inspiration. As for the detail praised by the judges, Ford said getting the color and pattern just right was a challenge she was eager to take on. "I have always been fond of the gadwall duck as it is one of the hardest to render," she said, adding that the drake's intricate plumage reminded her of "snow on a black and white television."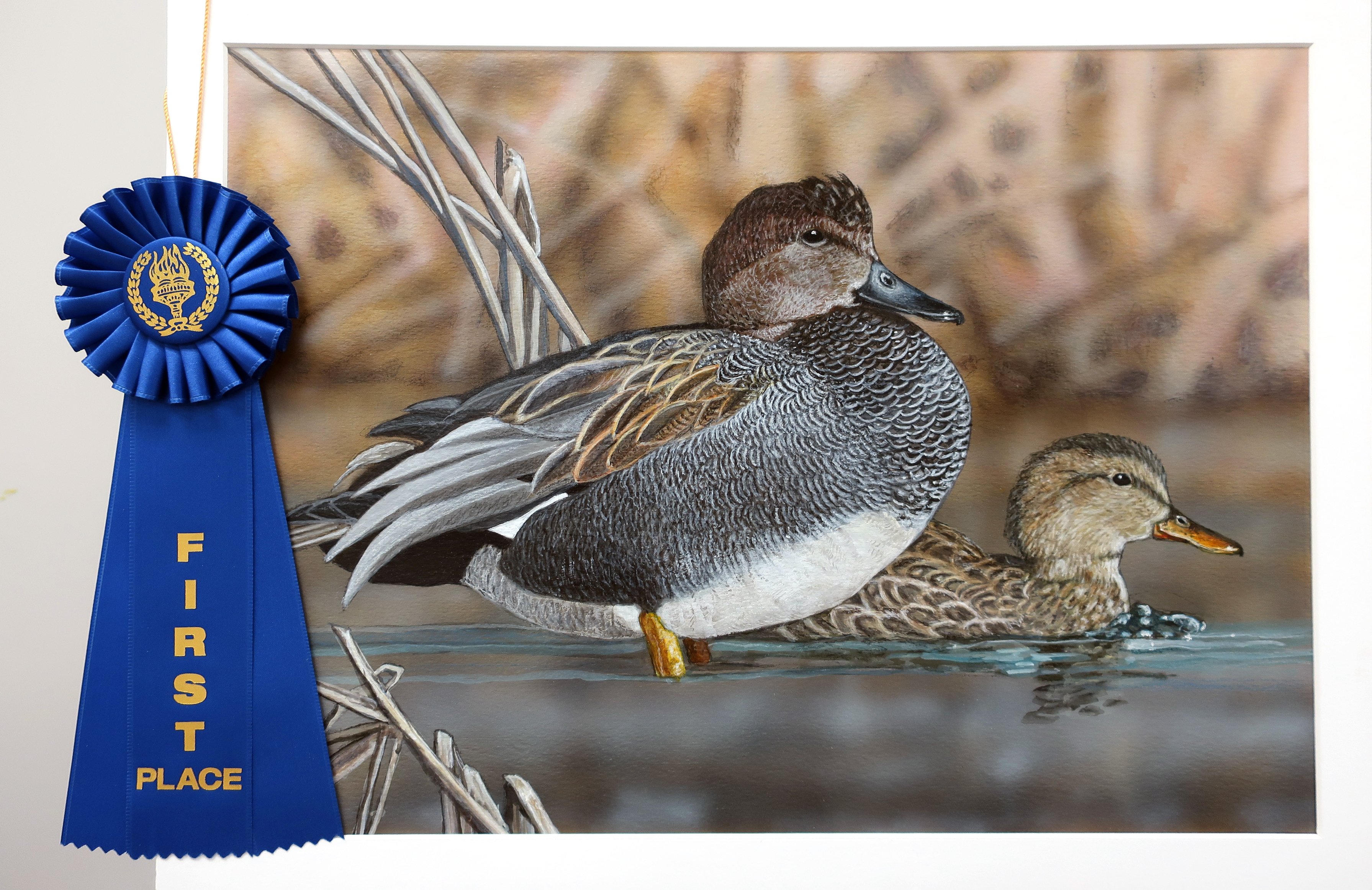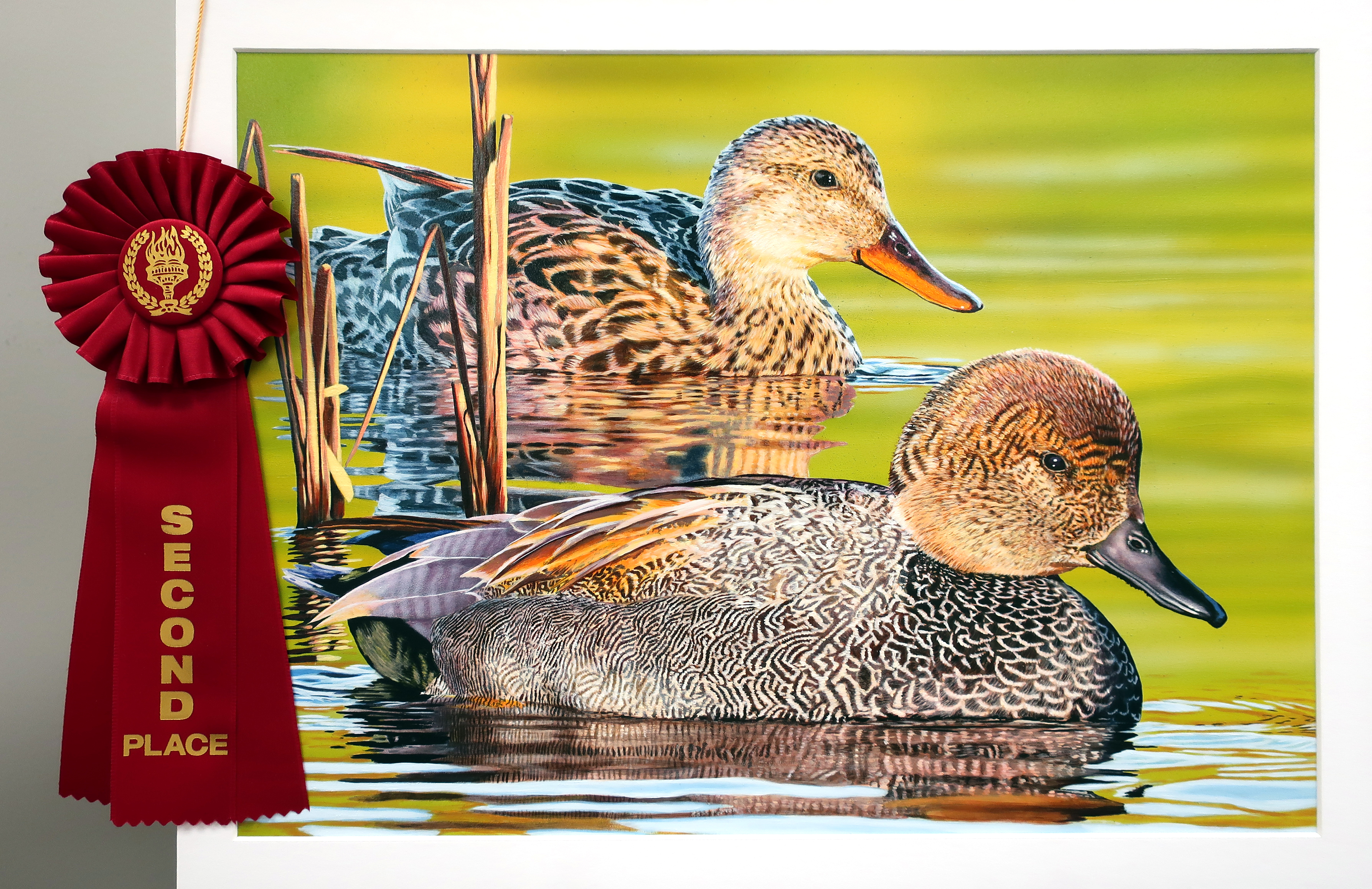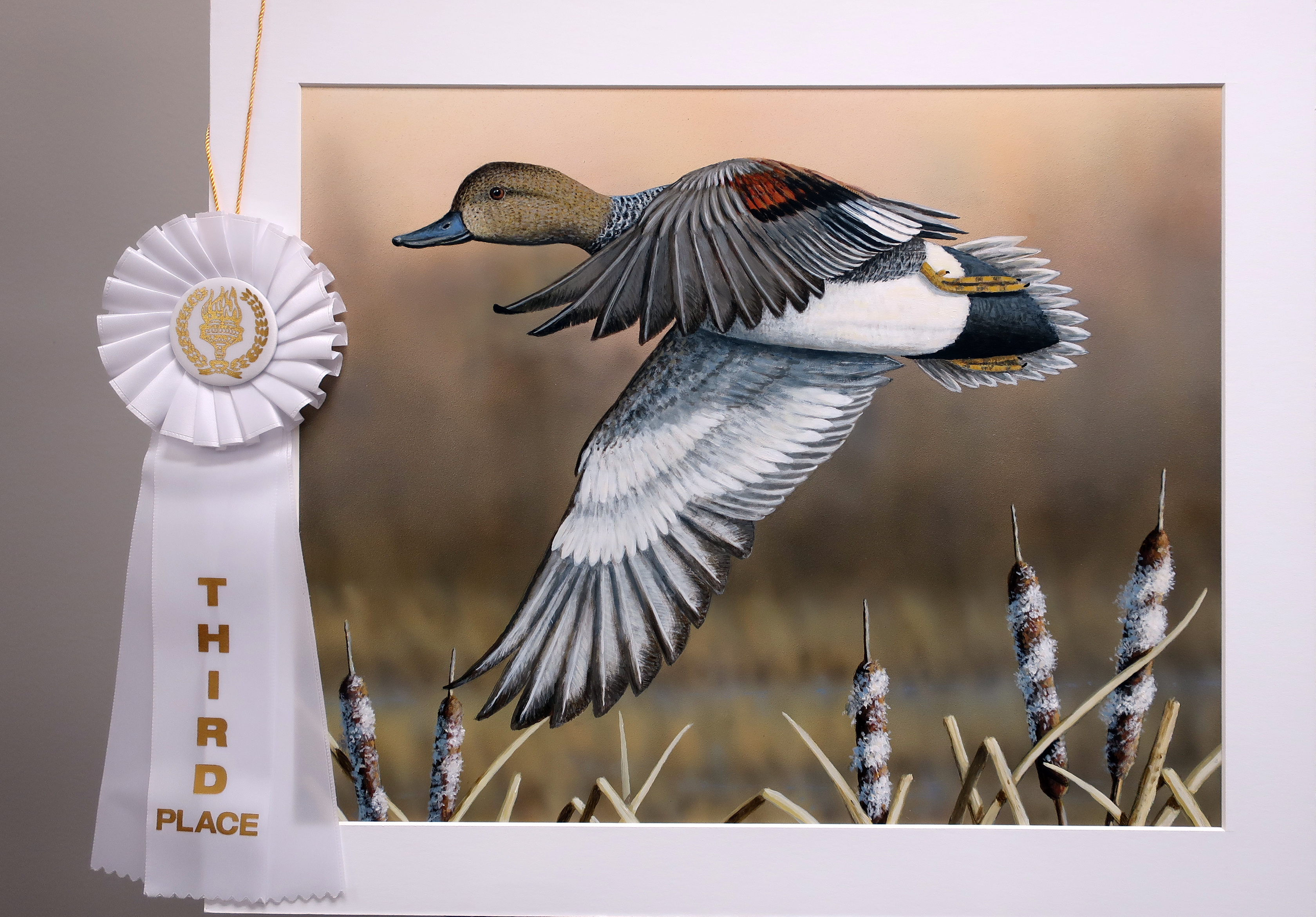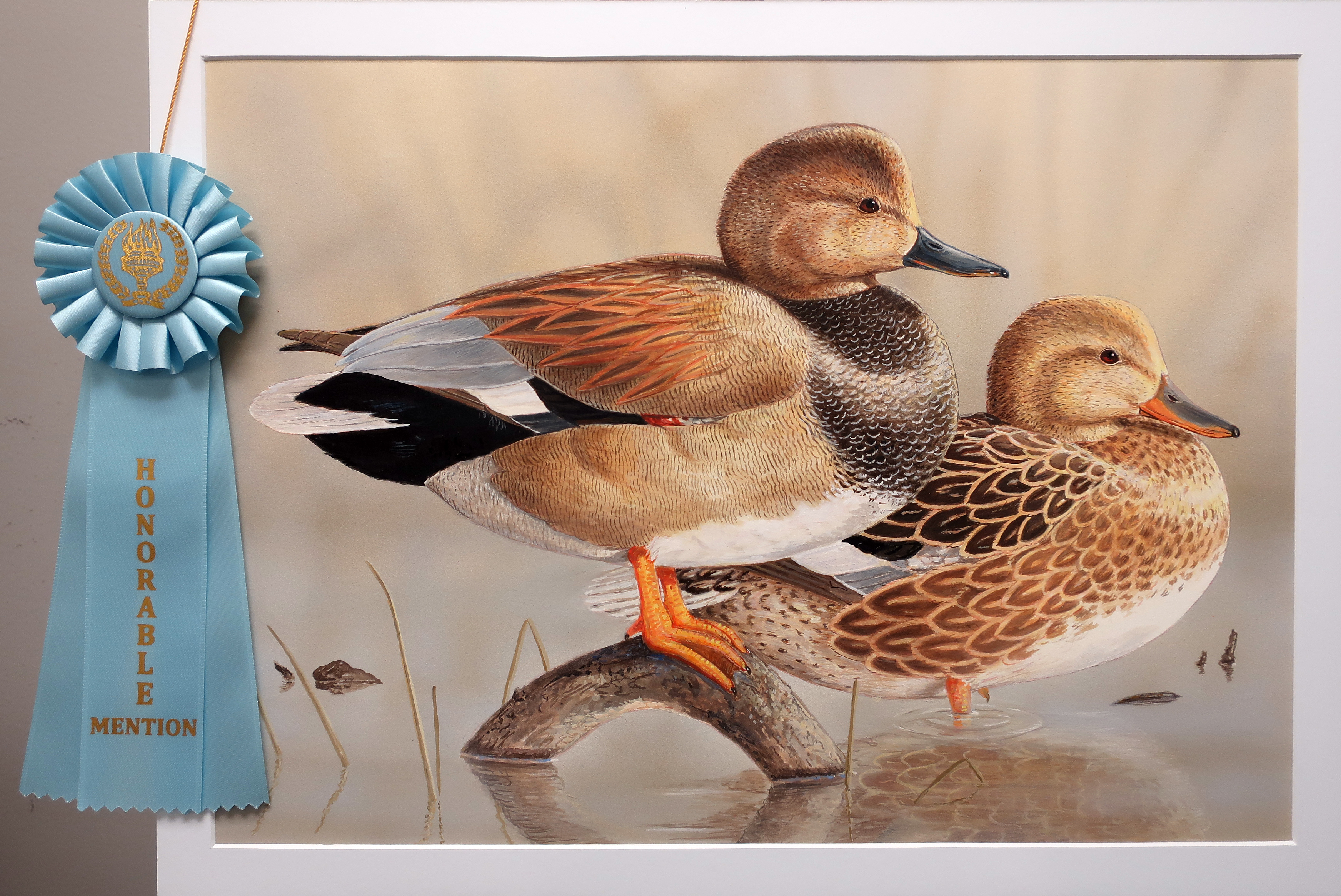 Artists from around the country submitted entries for the contest, sponsored by the California Department of Fish and Wildlife (CDFW). Buck Spencer of Junction City, Ore., placed second, Broderick Crawford of Clayton, Ga., placed third and Jeffrey Klinefelter of Etna Green, Ind., received honorable mention.
Traditionally, the top four paintings are displayed at the Pacific Flyway Decoy Association's Annual Classic Wildlife Art Festival in Sacramento, but the festival was cancelled this year due to COVID-19.
Since 1971, the California Duck Stamp Program's annual contest has attracted top wildlife artists from around the country. The contest is open to artists from all 50 states in order to ensure a wide pool of submissions. All proceeds generated from stamp sales go directly to waterfowl conservation projects within California.
In the past, hunters were required to purchase and affix the stamp to their hunting licenses. Today, hunters are no longer required to carry the stamps because California's modern licensing system prints proof of additional fees paid directly onto the license. However, CDFW still produces the stamps, which can be requested on CDFW's website at wildlife.ca.gov/licensing/collector-stamps.