California's Wildlife Conservation Board Celebrates 75 Years Of Habitat Restoration Projects
The following is courtesy of the California Department of Fish and Wildlife: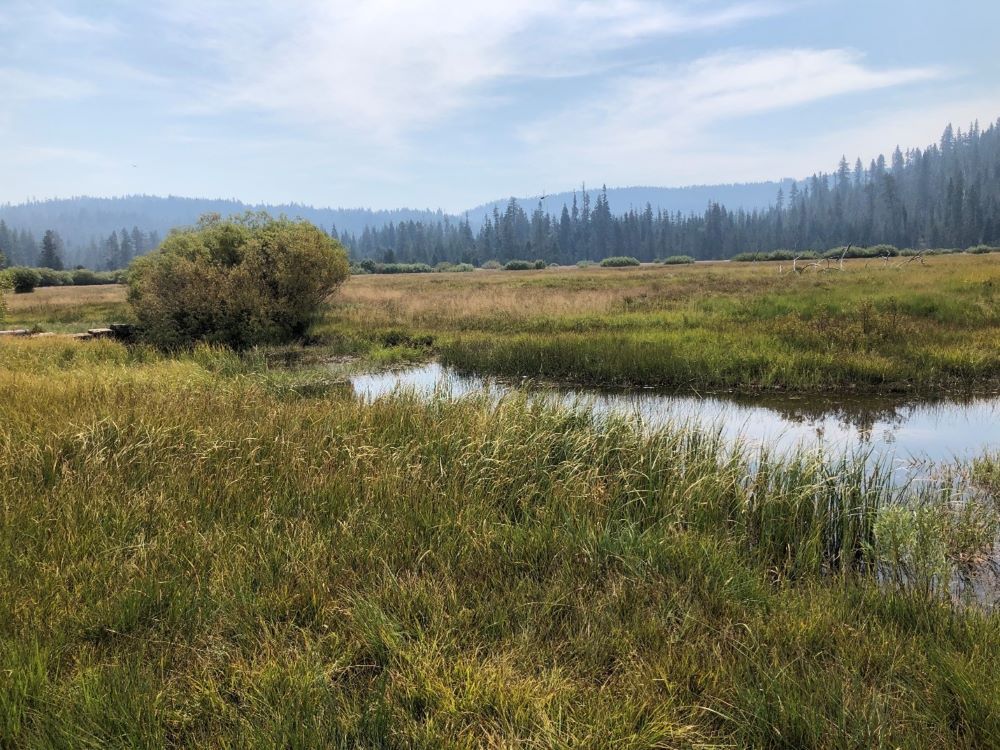 This year marks the 75th anniversary of the Wildlife Conservation Board (WCB). Created by legislation in 1947, WCB protects, restores and enhances California's spectacular natural resources in partnership with conservation groups, government agencies and the people of California. This collaborative effort works to protect biodiversity, increase climate resiliency and provide access for all.
Existing within the California Department of Fish and Wildlife (CDFW), WCB is a separate and independent board which allocates funds for the preservation, protection and restoration of wildlife habitat as well as related outdoor public use facilities. The three main functions – land acquisition, habitat restoration and development of wildlife-oriented public access facilities – are carried out through WCB's 16 programs with funding from state bonds, special funds and general funds.
The WCB's initial programs funded land acquisition, habitat enhancement and restoration, and public access, with early projects including hatcheries, development of CDFW wildlife areas, and access for hunting and fishing. Into the 1960s, the Ecological Reserve system was established and projects were expanded to benefit threatened and endangered species.
Much has changed in California over the past 75 years, and priorities have shifted accordingly. Currently, WCB is focused on the protection of biodiversity, climate resilience, increased work in disadvantaged communities and the state's 30 x 30 initiative(opens in new tab), with the goal of protecting 30 percent of land and coastal waters by 2030. This work is emphasized by the increasing severity of drought, devastating fires and impacts of climate change.
"We are excited to celebrate the work of WCB happening through continued collaboration and partnerships with those implementing projects on the ground," said WCB Executive Director John Donnelly. "We are also dedicated to expanding those partnerships and will focus work where the need is greatest. The importance of our collective efforts continues to be critical and timely. There is still much work to do, and we look forward to the expanded opportunities to protect fish and wildlife and provide public access to the magnificent natural resources of California."
WCB has worked with many partners since its inception to preserve lands and public access throughout the state, with a record including:
Nearly 1.8 million acres of land protected
970,000 acres of land restored
1,900 acquisition projects
2,050 restoration projects
$3.5 billion invested
"So much amazing work has been accomplished in 75 years by the WCB," said CDFW Director Charlton H. Bonham. "This moment really brings great hope for all the work over the next 75 years between the board, conservation organizations, landowners, Tribes, cities and counties for the benefit of this great state."
More information about the WCB can be found on the WCB website(opens in new tab), including a list of frequently asked questions(opens in new tab).